BALMAIN X STRANGER THINGS
OVERSIZED DENIM JACKET
$2,695 USD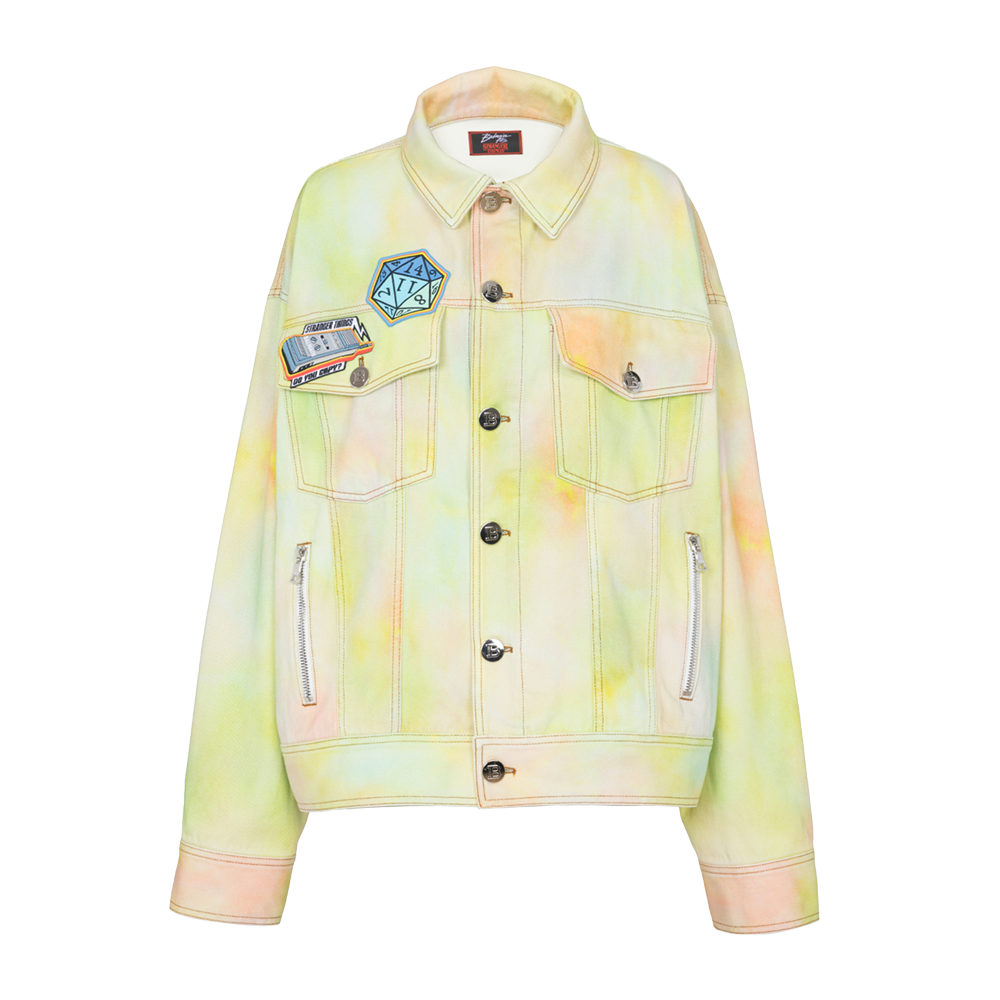 This yellow acid-wash oversized denim jacket boasts Balmain's luxury touch whilst featuring 'Stranger Things' patches on the chest.
LUSH X STRANGER THINGS
HFC BATHING DUO
$20 USD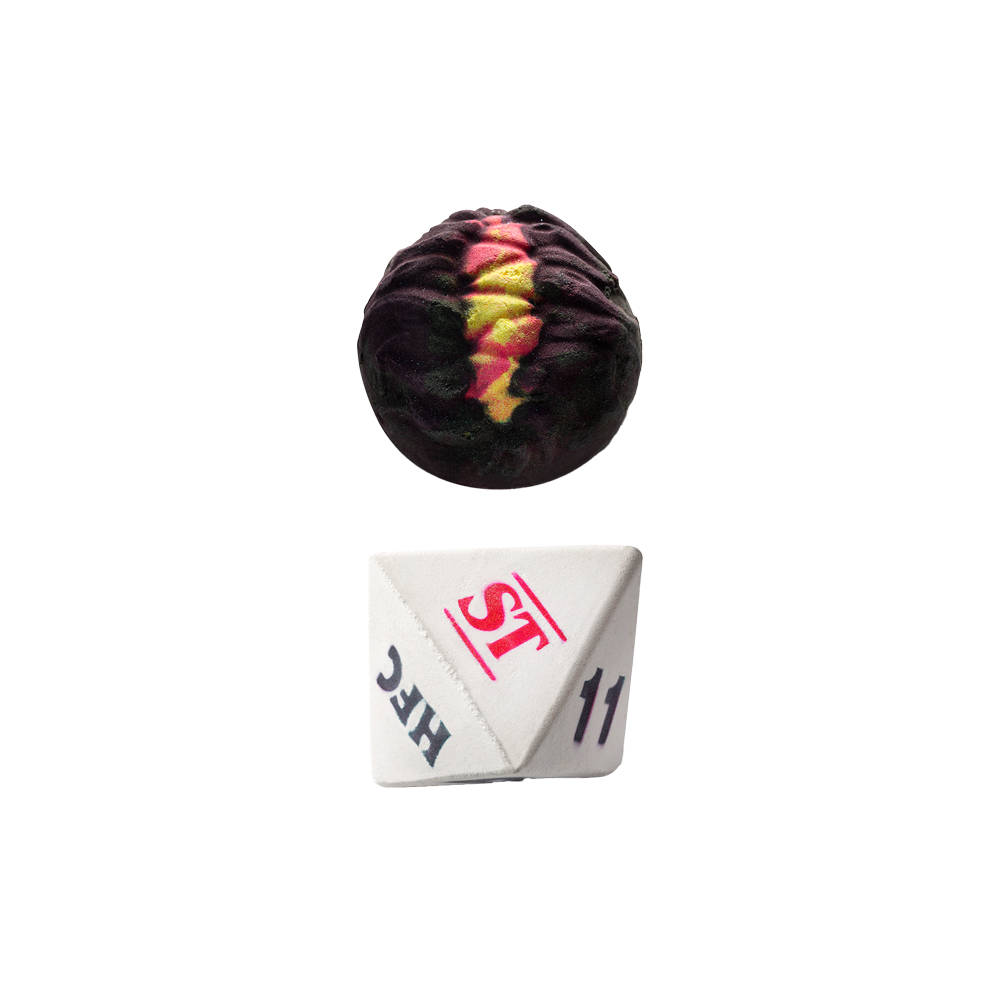 This pair of bath bombs come in an octahedron and Mothergate-inspired shapes, once they hit warm water they'll unleash two paths: a peppermint or a spicy scented flame-color.
MOONBOOT X STRANGER THINGS
ICON KHAKI VINES
$250 USD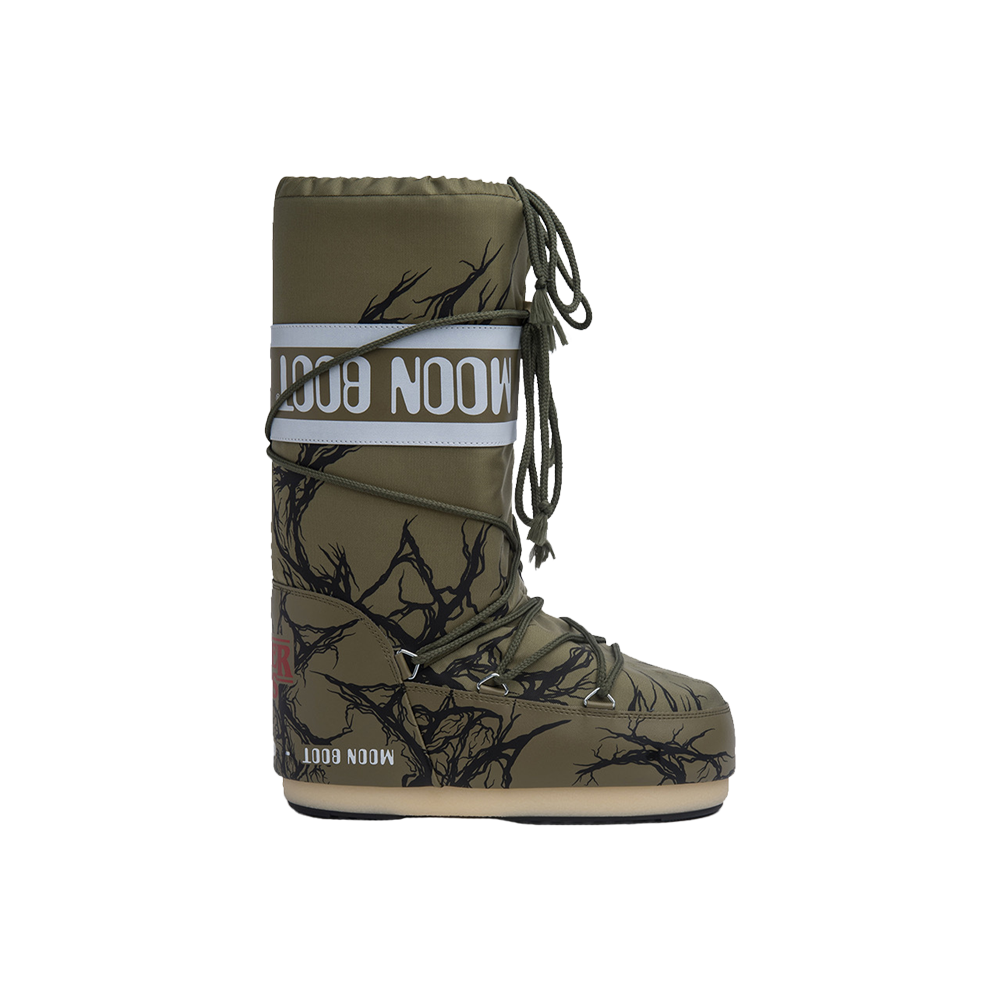 This classic Moon Boot Icon shoe sees all of the logos flipped — inspired by the series' Upside Down. Arriving in a clean "Khaki" colorway designed to complement your winter fit.
BALMAIN X STRANGER THINGS
B-COURT MID TOP SHOES
$1,195 USD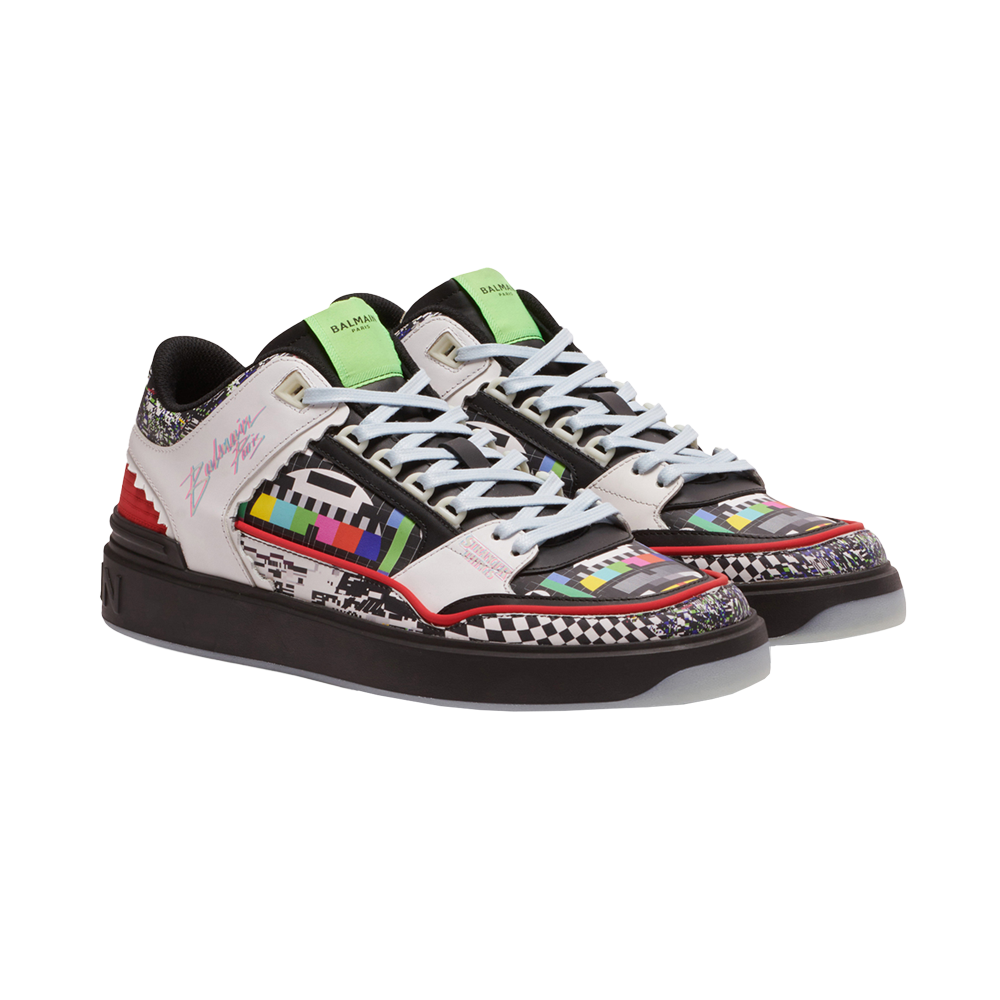 On this signature B-Court silhouette, Balmain adorns its leather uppers with TV static graphics as well as this collection's pink dual-branded signature on the mid.
BALMAIN X STRANGER THINGS
PRINTED SHIRT
$950 USD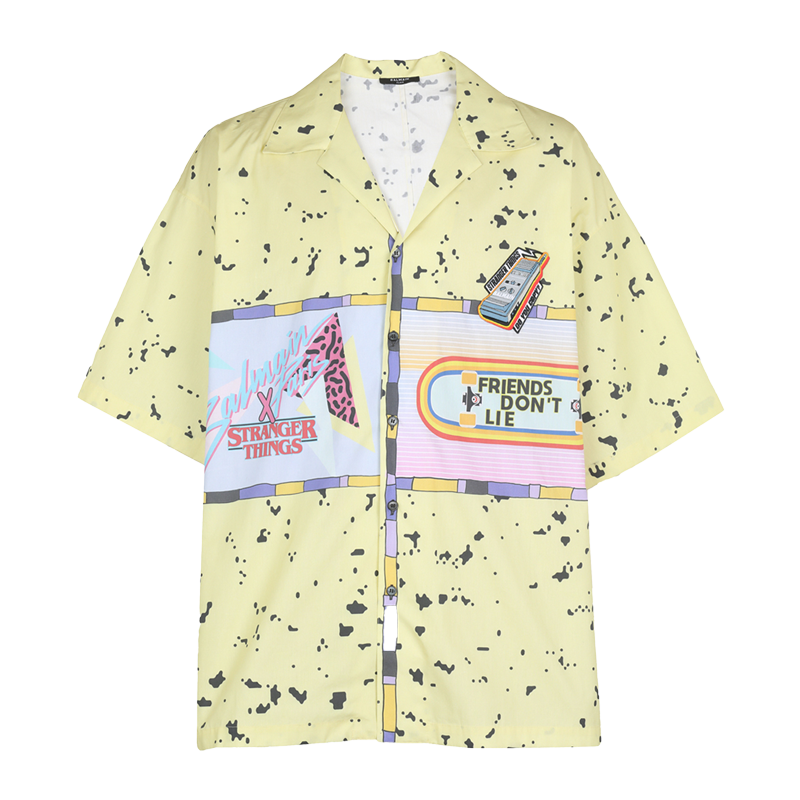 This '80s-inspired paint-splattered bowling shirt arrives with dual-branded graphics as well as Eleven's "Friends Don't Lie" slogan across the chest.
MOONBOOT X STRANGER THINGS
ICON LOW BLACK VINES
$225 USD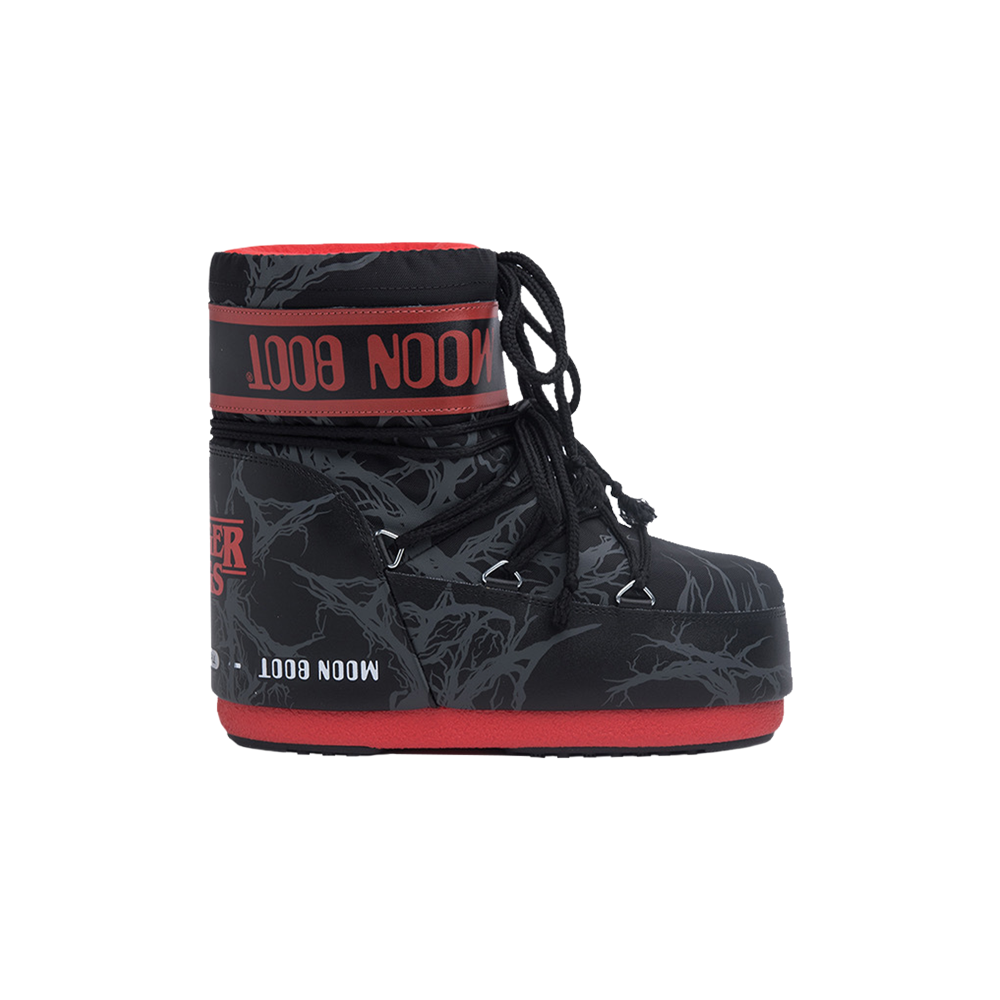 Much like the previous colorway, this iteration arrives in the signature 'Stranger Things' black and red hues